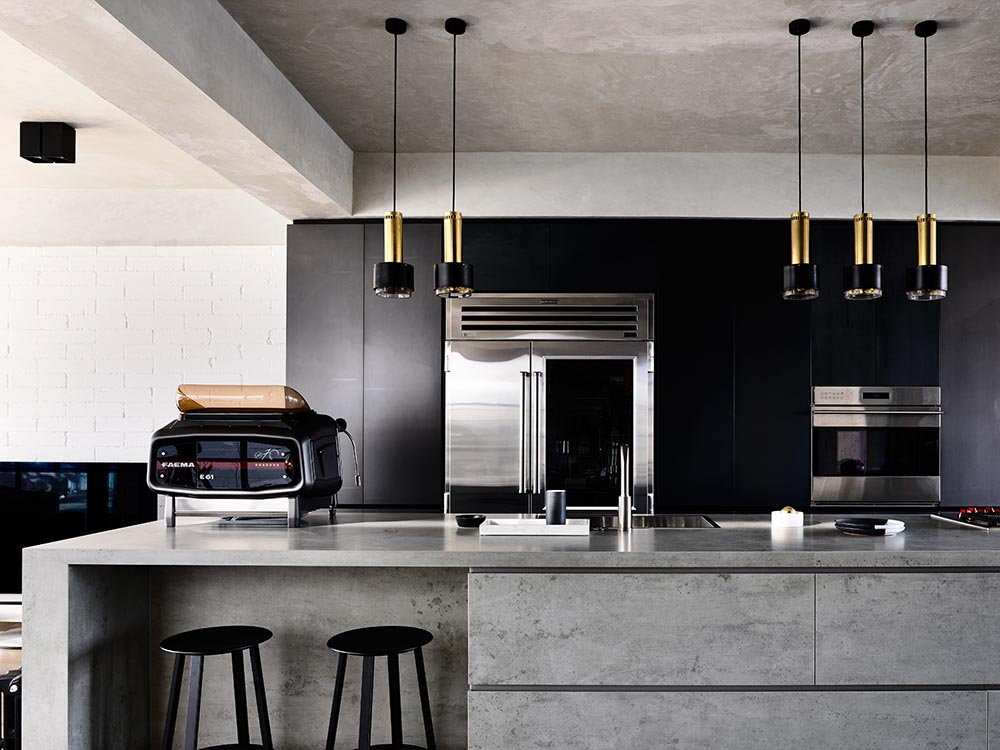 30 Mar

Neolith – The ultimate in Sintered Stone

Relatively new on the scene, sintered stone is quickly becoming a hit with designers and homeowners alike. Brands such as Neolith and Dekton have manufactured sintered stone products that are used for everything from kitchen benchtops to pool tiling. Sintered stone is beautiful, practical and affordable. But what, exactly, is it?
How is sintered stone made?
Sintered stone is essentially a porcelain slab that's made from 100% natural material including clay, feldspar, silica, and mineral oxide. Manufacturers take these materials to their facilities where, through their own high-tech processes, they create a lightweight, waterproof slab that is almost bulletproof!
What sintered stone is available?
Here at Beyond Stone WA, we specialise in the Neolith sintered stone product.  Imported directly from Europe, Neolith synergises the utmost design principles with functionality, resulting in a scratch, stain and heat-resistant surface. Made to the highest international standards, Neolith is available in a wide range of styles and textures and is suitable for the most demanding applications. Neolith is synonymous with excellence and obsession for detail. Its striking designs and superior technical characteristics make it an ideal material for kitchens, bathrooms, furnishings, display fittings, shop fittings, cupboards, work surfaces, wall and floor cladding.
Neolith is also 100% ecofriendly. Consisting of all raw materials pressed under immense pressure, Neolith eliminates the need for any resin or polymer which is the basis of other engineered stones!
Is it durable?
Neolith is extremely durable.  You can run a screwdriver over the surface and all colors and finishes (except polished) won't even show a scratch.  Additionally, Neolith is very heat resistant, meaning you can prepare most dishes directly on it, and you won't see any heat damage or scorch marks.  The durability, combined with its lightweight properties and heat/UV resistance are what attracts many consumers. With a wide range of color options, including replica marble, it presents a very appealing low-maintenance option.
Not only is the product durable but the manufacture provides a whopping 25 year limited warranty!
What sizes and finishes are available?
With 38 colours available in four different finishes and four thicknesses, Neolith is perfect for every project. Transforming imagination into functionality, Neolith is more than a breath-taking Sintered Stone. Neolith has a colour for everyone and for every design. Whatever look you are going for in your home, Neolith has a colour and finish to suit you. Right now, there are three Neolith styles that are clearly dominating the Australian design community.
The light weight of Neolith comes from its thickness… or rather thinness. Neolith slabs come as thin as 3mm and as thick as 20mm. The sheets are far easier to handle and transport than their granite, marble, or quartz counterparts. This also helps cut down on both transportation and fabrication costs. 
Thickness
3mm is ideal for use in indoor vertical applications such as kitchen cabinets and drawers, wardrobes, doors and office partitions. This thickness is also ideal for projects where the weight of the material is a consideration such as within an elevator.
6mm is ideal for use in flooring, walls (both indoors and outdoors), stairs, pool surrounds and exterior facades.
12mm is ideal for kitchen and bathroom benchtops. This size allows for better utilisation of the surface, as well as reduced waste. For instance, one large slab can be utilised for two full average sized benchtops.
20mm is ideal for kitchen benchtops. Inspired by a growing demand among designers and specifiers for thicker kitchen benchtops.
Finishes
Satin
Neolith's original finish is characterised by its natural matte look and a slightly textured feel.
Silk
The Silk finish is much softer to the touch. The smooth nature of the surface is achieved through Neolith's Airless Pistol [NAP] technology.
Polished
The Polished finish adds shine, depth, and a reflection that stands out through its complete flatness and a touch of elegance.
Riverwashed
Neolith's Riverwashed finish is compared to a bush hammered or aged finish and adds a touch of realism to Neolith's range.
—
If you have a project that you'd like to use Neolith products, then contact us today on 08 9201 0926 or email us at [email protected]