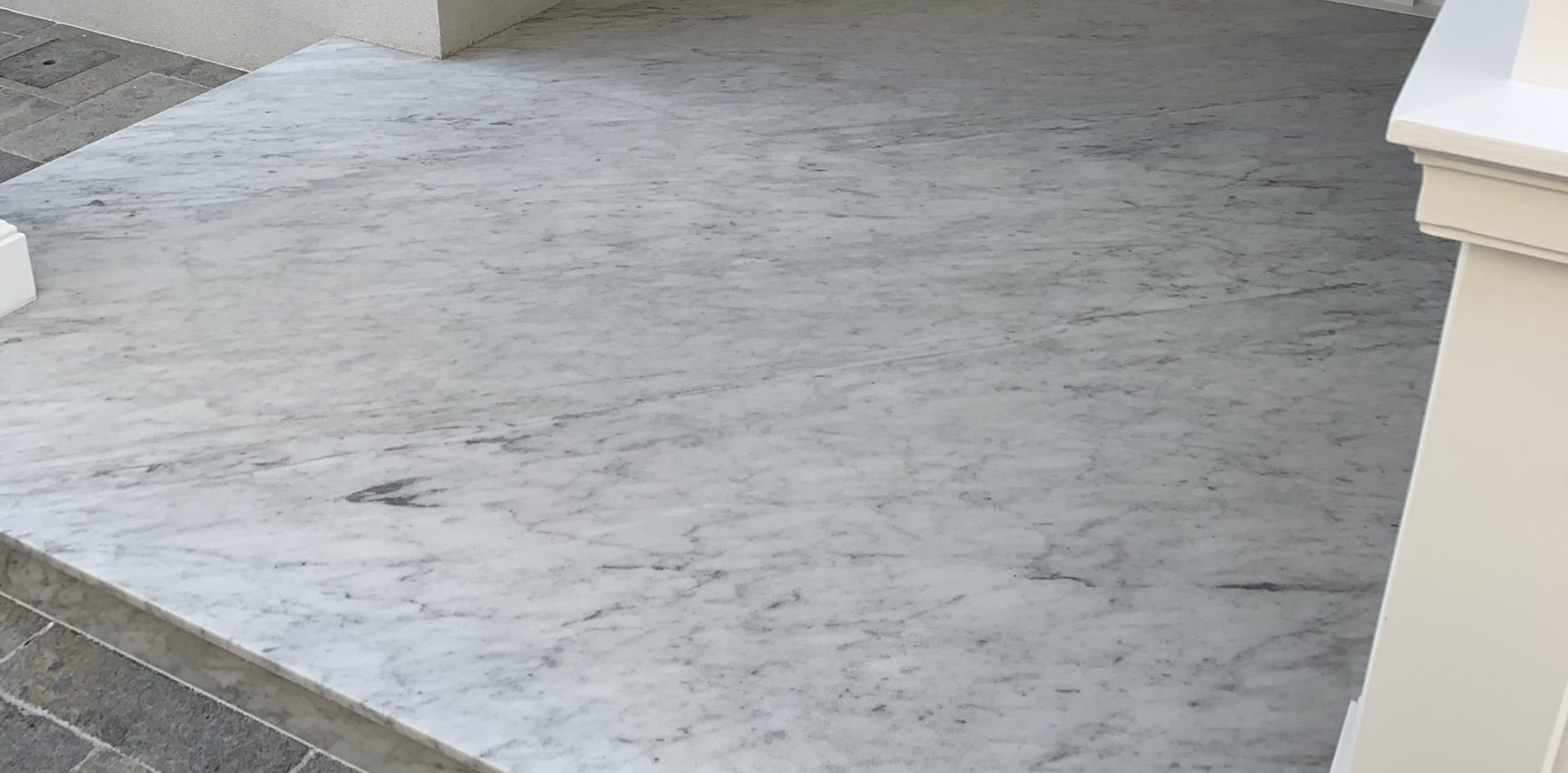 22 Jun

Large Format Tiles & Slab Tiles

Large format tiles, also known as slab tiles or panels are the perfect option for those looking to achieve a clean, minimal look in any residential or commercial project. Slab tiles are an extremely robust way of bringing a sense of grandeur and elegance to your space.  Other than the wow factor, slab tiles offer something that no normal sized tile can provide – very few grout lines.  There's something quite special about seeing natural and engineered stone with minimal grout lines.
What is a slab tile?
There is no hard and fast rule here but generally anything in the realm of 800x1600mm or larger is considered a slab tile.  You could be forgiven for thinking tiles come in two sizes — tiny mosaic tiles or ones that are small enough to be laid by one hand.  Those tiles are still fantastic and have their place but over the past few years, tiles in bigger and bigger sizes have become available, with dimensions such as 2400mm and even larger.
In short, if one person can lay it, it's not a slab tile.
What are the benefits?
The first benefit is the aesthetic.  Single, uninterrupted (by grout) pieces of stone are just very impressive.
As there is fewer tiles, there is fewer grout lines which means less cleaning.
Slab tiles are available in natural and engineered stone varieties.  Some of the newer materials such as porcelain panels offer beauty as well as strength and durability.
—
If you have a project that you'd like to use a large format or slab tile, then contact us today on 08 9201 0926 or email us at [email protected]