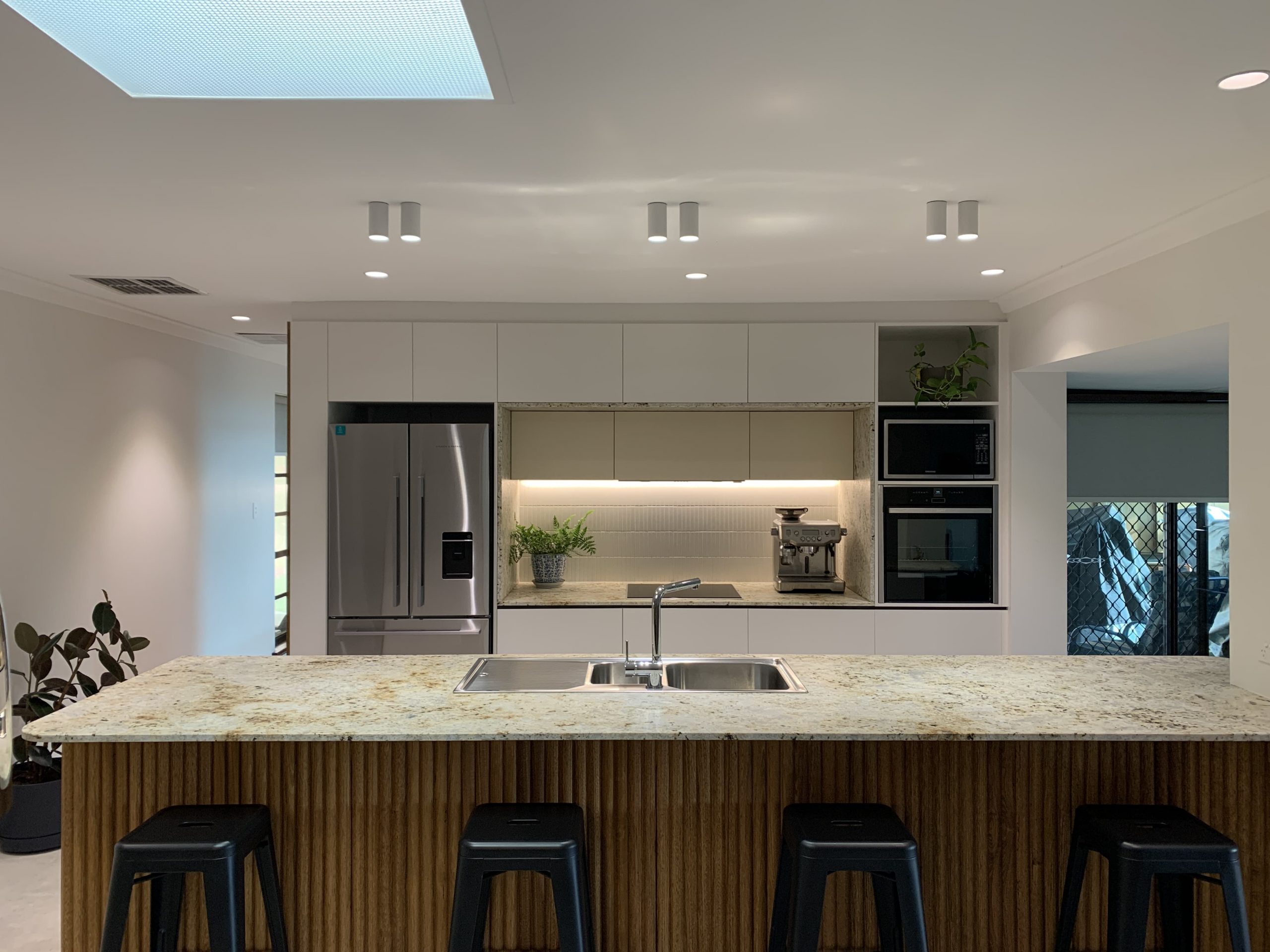 05 Jul

Four Considerations To Optimise Your Island Bench

While it's hard to believe, kitchen islands weren't the prominent factor they are in now in kitchen design. The kitchen island began its meteoric rise, from obscurity to kitchen hero, in the 1980s – in part due to the ascendancy of open plan living and the need to create a point of delineation between spaces.  In regards to open plan living, the island changed the game – now there was a space to cook, eat, chat and entertain.

Keep reading below for Beyond Stone's 5 top tips to optimise your kitchen island bench.
Storage
Island benchtops are beautiful but they also offer an opportunity for some great functionality.  Rather than covering up your island with 'false' cabinetry, consider using the space for extra drawers and storage.  We also see a number of clients installing their appliances such as oven and dishwasher into the into the island so they are hidden from sight.
Seamless
The secret is in the laminated or mitred join – a means of joining two pieces of stone permanently and virtually seamlessly.  The laminated edge, where two pieces are stacked on top of each other, is the strongest join and creates a very bold, robust look.  The mitred edge – where two pieces of quartz are cut on an angle and then joined at a 90-degree corner – produces a virtually seamless result.
Waterfall
Adding a waterfall to your benchtop can elevate your design creating a sleek, minimal look which is ideal for new, modern kitchen designs.
Incorporating a waterfall creates a stunning visual connection as the beauty of the surface flows seamlessly to the floor, hiding cabinetry and appliances, while the thickness of the design can change the aesthetic of the island from thin and sleek to solid and substantial.
You can add a waterfall to one side, both sides and the front of your island for extra impact and easy maintenance, offering plenty of design flexibility.
While deliberating where to add your waterfall feature consider how you want to use your island; you may wish to incorporate extra storage at the ends, add cabinetry at the front, or create a breakfast bar with additional space for leg-room and seating that you can tuck away when not in use.
Profile
The list of options in profiles in your stone benchtop is almost limitless.  You can choose a slim, straight profile or perhaps an elegant lambs tongue or the sleek shark nose profile.  There is many more and you can view them here.
To discuss your kitchen island design, we're here to help.  Get in touch with us today!