21 Nov

The 4 Main Benefits of Natural Stone

Stone is, and always will be a widely popular choice for people building or renovating their homes and there's no question as to why.  Natural stone can be used on the walls, on the tiles you walk upon and the benchtops and tables upon which you eat and it looks fantastic in all those places.  They are versatile but always elegant whether indoors or outdoors so if you're deciding whether or not to use natural stone in your next project, have a read of the 4 main benefits below:

Visual

The beauty is in the imperfections.  Whether it is sandstone, travertine, marble, limestone or granite, no two pieces of stone will ever be the same.  When you have beautiful veins running through a marble benchtop contrasting with the clean, smooth lines of plaster, steel or porcelain, you have a winning combination.  Marble and granite, remain to this day, the most in demand natural stone as they bring an air of sophistication, timelessness and chic to your bathroom, kitchen or any room you choose!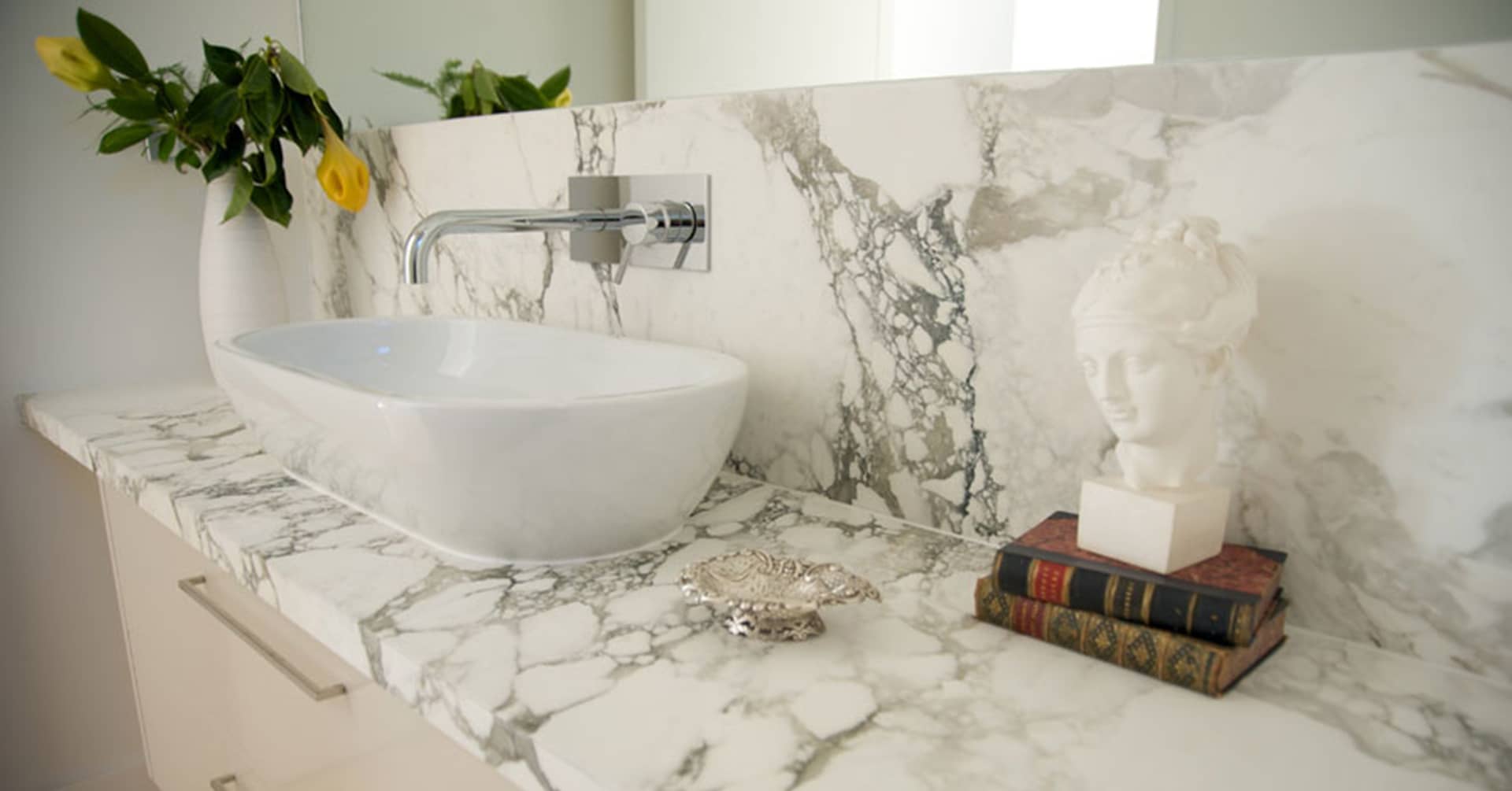 Durability
Benchtops and tiles cut from natural stone have extremely long and durable life spans.  It is common for a building to fall apart before the stone and we often see homeowners reuse their stone because it still looks great!
Ease of us
Natural stone tiles are extremely easy to keep clean unlike carpet or timber floors.  With carpet there is always dust and dirt that you need to constantly vacuum and unless timber floors are polished, they look dull and tired.  Stone tiles need a quick mop before they look brilliant again.
Eco-Friendly
Have you ever wondered how non-natural tiles are made?  Well it's in a processing factory using harsh chemicals and significant manufacturing.  The beauty with natural stone is that… its natural!  Every stone benchtop or tile is cut from naturally occurring stones all over the world which requires significantly less manufacturing processes to produce the end product.